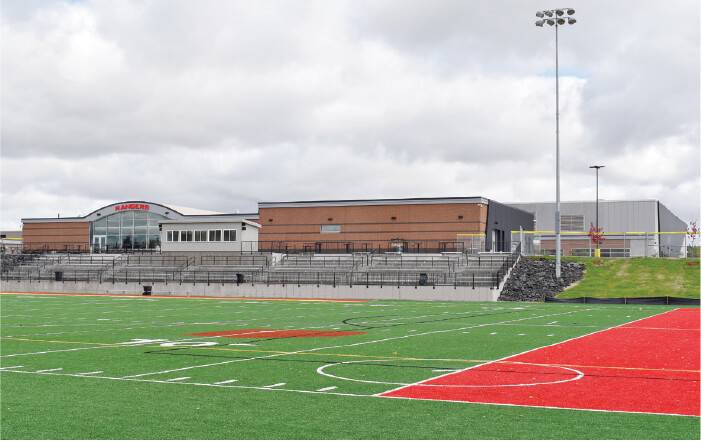 Molin Concrete Products joined the construction team of: Johnson Wilson Constructors (General Contractor), Architectural Resources, Inc. (Architect) and Northland Consulting Engineers (Engineer of Record) when awarded the contract to produce the precast and prestressed concrete products for the Mountain Iron-Buhl High School Expansion project located Mountain Iron, MN.
ARI developed the plan for the high school to be moved from the downtown Mountain Iron location and constructed as an expansion to the existing Merritt Elementary allowing: shared infrastructure, a centrally located common auditorium, and general operational efficiencies.
"The district's goal was to construct an energy-efficient facility," said Reggie Engebritson, Mountain Iron-Buhl District Superintendent. "We wanted a building that would provide the best education at an affordable cost to the students and the community." Schools often look at energy-saving opportunities differently than commercial businesses.
Instead of demanding a quicker return on investment, schools can consider long- term energy savings into the future. Given the Mountain Iron-Buhl High School project was the school district's first new high school in 100-years, it is easy to see how this project was a long-term investment.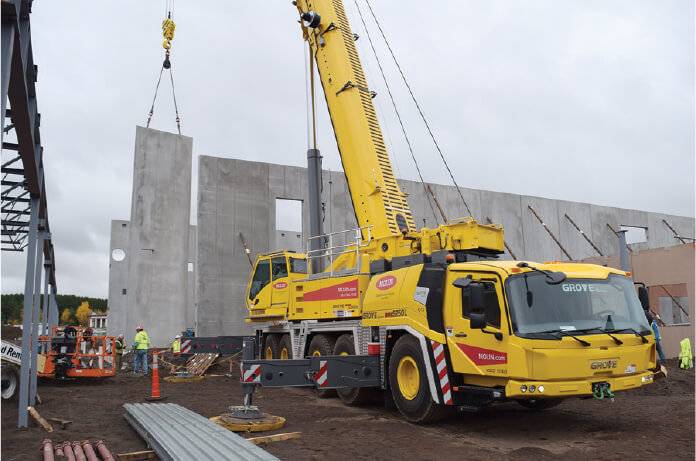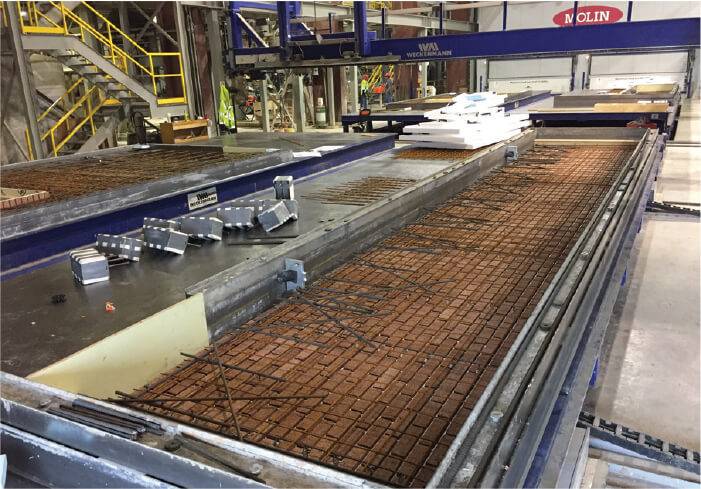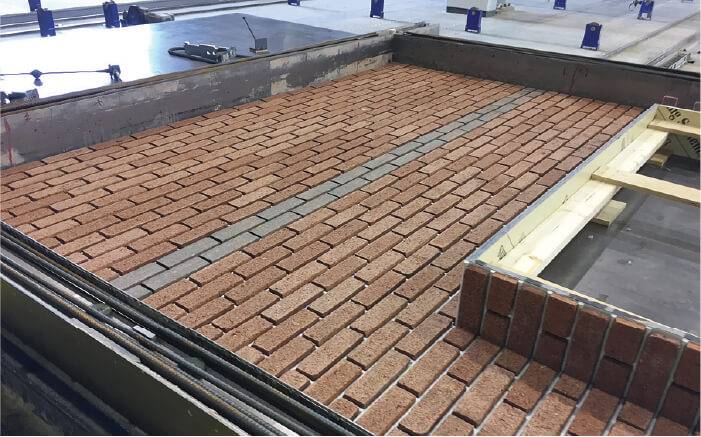 Along with equipping the new facility with environment-friendly equipment, the design for the project incorporated insulated architectural precast wall panels and other thermally efficient products to achieve an energy-efficient building system.
Molin staff worked with the project's team early in the project to find the appropriate combination of brick, formliner and face-mix to achieve an approved match (including colors, textures and a tooled grout joint) of the existing field laid brick used in existing elementary school.
Molin's scope of work included designing, producing, delivery and installation of: 64,000 square feet (246 pieces) of insulated and non- insulated structural and architectural precast wall panels with cast-in thin brick veneer and over 13,600 square feet of 8"and 12" Hollow Core plank. The new Mountain Iron-Buhl High School opened in fall 2018 and because this new expansion, being built with precast concrete and other thermally efficient and environmentally friendly products, this building will minimize the impact on the environment for decades to come.